WE ARE PROFESSIONALS. WE ARE HANDS-ON.
Our management team is made up of seasoned professionals with an average tenure of  twenty years. By practicing a hands-on style of management, every client and  project garners the highest degree of responsiveness and personal attention.
OUR STAFF
Since our inception, we have molded our business on one sound philosophy – to recruit and train the best in order to provide exceptional quality landscape, irrigation and property maintenance services.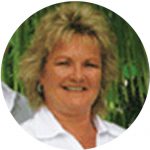 Sandra Benton
President / CEO, FCLC
With over 20 years of professional experience in construction contract administration, accounting and landscape project management, Sandy oversees all aspects of the business.  Becoming a certified Minority Contractor and Florida Nursery Growers and Landscape Association Certified Landscape Contractor (FCLC) has been a great asset in the municipal and public markets. Sandra is also a FNGLA certified judge and County and State Board Member.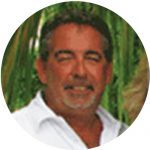 Tom Benton
Vice President, Landscape Division, FCLT
Having made South Florida his home in 1980, Tom began working in the landscape industry almost immediately. With the knowledge and leadership he possessed, Tom quickly became the operations manager of a landscape installation division of one of the largest real estate development companies in South Florida. Having a great rapport with construction industry professionals and landscape inspectors, Tom offered a chance for our business to grow. Tom continues his hands on management since joining the family business fourteen years ago. He is a FNGLA Certified Landscape Technician and a certified judge.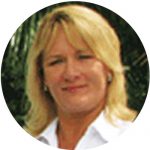 Karmen Burn
ice President, COO
Karmen brings us years of paralegal knowledge including extensive litigation and contract experience. Learning the landscape construction business came easily for Karmen who now manages projects from inception to completion including estimate and contract review, permitting, progress billings and close-out. She works hands on with the construction and property managers and attends construction and property management meetings to ensure that our projects run efficiently.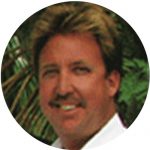 Steve Burn
Vice President, Irrigation Installation Division
Steve is our irrigation license holder who manages the irrigation division. Steve has years of experience in the construction industry and oversees multiple crews, estimating and irrigation system design. Managing the installation of irrigation systems from 2" to 8" mainline, our crews have over 100 years of irrigation experience. Being a member of the Irrigation Society and Irrigation Association ensures our commitment to being the best in the industry.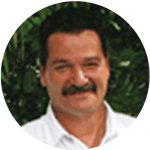 Mark Christofori
Senior Account Manager, CPO
Having a wide spectrum of South Florida Green Industry knowledge, Mark brings 32 years of experience in landscape design, installation and maintenance to our team. Customer satisfaction and building new relationships is a key part of Mark's role. He also has the knowledge, expertise and touch to design virtual landscape plans ranging from the native Florida Friendly to lush tropical paradise.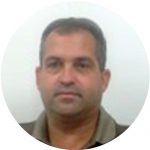 Jamill Leiva
Director of Landscape Maintenance Operations / Business Development
Jamill has 20 years of Green Industry experience. He has an excellent working knowledge of South Florida Landscape maintenance. His organizational skills as well as leadership and team building adds a great strength to our Team. Jamill is committed to working closely with our clients and understanding their needs. Training and Safety is also one of Jamill's strong points as well.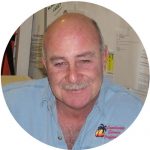 Edward Barry
Landscape Property Maintenance Manager, FCLT
Ed offers years of landscape maintenance and installation experience in South Florida. Ed is a FNGLA Certified Landscape Technician and Judge. His primary focus is crew training and safety. Ed's eye for detail insures that each client is a satisfied client and properties always look their very best.
HONORED WITH THE FOLLOWING INDUSTRY AWARDS
Largest Landscaping Companies
South Florida Business Journal
Business of the Year Award
South Florida Business Journal
Top Women Led Business in Florida
FIU College of Business
Excellence in Construction
CASF Construction Assoc. of South Florida
Top Specialty Contractor
South East Construction / McGraw-Hill
Eagle & Craftsmanship Awards
ABC – Associated Builders & Contractors
Minority Contractor Business of the Year
ABC – Associated Builders & Contractors
Largest Women Owned Businesses (#20)
South Florida Bus. JournalPlanet Safety Award
LICENSES
• FDAC Licensed Dealer in Agriculture
• Licensed Irrigation Contractor
• State of Florida Pesticide Applicator
• DUNS: 022492719, CAGE Code 1ZCZ9
• Florida Dept Agricultural License 68953-6
• FDACS Stock Dealer Certificate 47235345
• Broward County Landscape License 324-8058
• Broward County Irrigation License 03-CLS-711A-X
• Miami-Dade County Specialty Plumbing Contractor 543962-5
• Palm Beach County Irrigation Sprinkler Contractor U-19780
• Palm Beach County Irrigation Occ License 2010-05644
• Palm Beach County Landscape Occ License 2006-06443
• Coral Springs License No. BT-2769
• State Licensed Backflow Certifier
INDUSTRY CERTIFICATIONS
• Florida Nursery Growers & Landscape Association (FNGLA)
• Certified Landscape Contractor (FCLC)
• Certified Landscape Technicians (FCLT)
• Certified Landscape Maintenance Technicians (FCLMT)
• Horticultural Professional (FCHP)
• FDOT Certification of Qualifications
• Broward County Tree Trimmers License
• Green Advantage Environmental Certification
• OSHA 10 & OSHA 30
• ISA Certified Arborist
MINORITY CERTIFICATIONS
• FDOT
• SFWMD
• MBE/WBE Dade, Palm Beach, Florida Statewide OSD, etc.